---
Abroad Freinds :) - New project in France
---
Juju - 2013-11-04, 22:29
Temat postu: New project in France
---
Hi there !

I'm so sorry, I don't understand anything to your language, I speak only french and english.

I'm a big fan of 2 stroke engines, I have many tuned Vespa... I do racing on track...
so I was looking for a 2 stroke car and I found myself a Trabi 601.
it's in a realy good original condition but I'm gonna work on the engine and I need your help for the chassis.
My goal is to fit Rotax cylinders and I'm looking for around 100hp.

For the chassis, I would like to lower it and to fit 195/55/15 tires. I want VW2 disc brakes...

Could someone give me a few tips?
what clutch?
modification to plan for fat tires?

Thanks in advance...
Juju



this is my 160GS from 1962 : 24HP instead of 8... and disc brake...



every day T5 from 1985 : 19.7HP instead of 10



race scooter 125cc 19.9HP with extra short gear box... and home made electronic injection system.



My trabi 601

[

Dodano

: 2013-11-04, 23:46 ]
1- how much can I lower front and rear to have a good fast road use? not rally, not race track... every day sport use...
2- what kind of wheel in 100x4 shall I find in 15 inch for 195 tires?

3- for the rear modification can I just use this?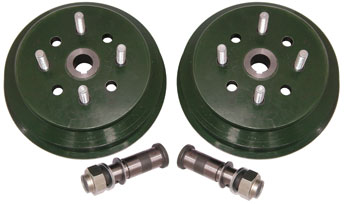 4- if I find a pair of these :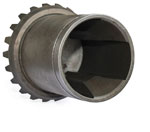 can I use new style drive shaft and then VW2 disc support?

5- what kind if clutch can handle 80 to 100 HP?

6- can I fit large tires without modifying the car body?

:-/
So many questions to ask...
in France I'm alone... And when I see pictures of your cars, I'm going crazy !!!
:-D
---
Bross - 2013-11-05, 00:37

---
#1 It depends ... how low you want.
You can get low, loooooooow , or use suspension threaded :D http://germanstyle.pl/viewtopic.php?t=1842
Then you can decide. and it's done
#2 Did you think about 7" or more?
#3 Yes
#4 Yes , look here http://germanstyle.pl/viewtopic.php?t=993
#5 Oryginal clutch from trabant 601 kant stand the power.

I don't speak english.
---